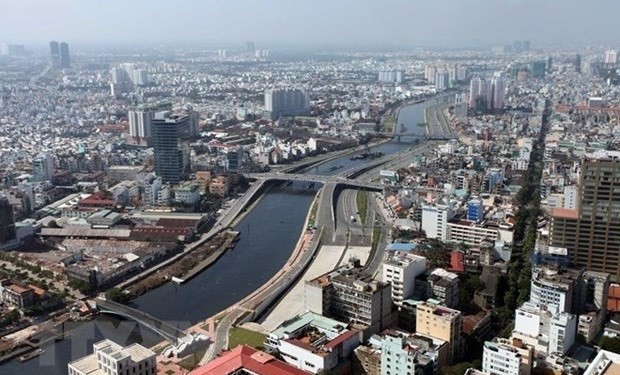 A view of HCMC (Photo: VNA)
Singapore has 72 new projects worth US$121.5 million, accounting for 60.8% of the total capital of the new projects.
According to the municipal Department of Statistics, Japan came second with 32 new projects totaling US$16.5 million, making up 8.3% of the total.
In the January-May period, the southern economic hub saw 374 new projects with a combined capital of US$199.8 million. Meanwhile, US$403.3 million were added to 121 existing ones.
As many as 836 foreign investors poured US$541.1 million into capital contribution and share purchase deals in the first five months, up 9.3% compared to the same period last year. Singapore and Cayman Islands had the highest proportion of capital contribution in the reviewed period, accounting for 53.6% and 11.5%, respectively.
In the first five months, HCMC saw 18,630 newly-established enterprises, up 7.8 year on year, with a total registered capital of VND178.78 trillion (over US$7.6 billion), down 21.2%.
From January 1, 1988, to May 20, 2023, HCMC recorded 11,734 valid foreign-invested projects with a total value of over US$56.71 billion.
At the same time, US$81.04 billion was added to operating ones and invested in capital contribution and share purchase deals.