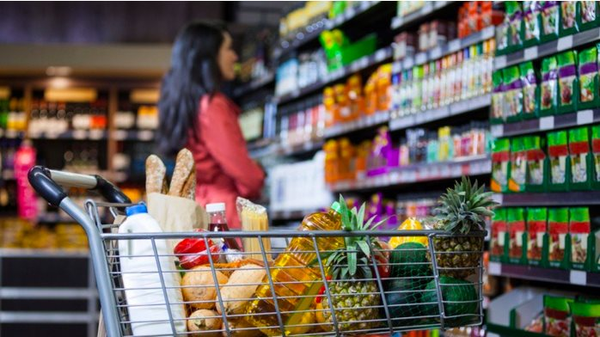 Illustrative image (Source: VNA)
The results pushed the total retail sales of consumer goods and services in the first five months of this year to VND2.52 quadrillion (US$107.2 billion), a year-on-year rise of 12.6%, excluding the 8.3% rise in price, the GSO reported.
It underlined that the result in the first five months of this year was the highest recorded in the same period since 2015, representing a surge of 28.3% over the same time in 2019 before the Covid-19 pandemic broke out.
Specifically, in the January-May period, revenue from retail sales of goods was estimated at VND1.99 trillion, up 10.7% year on year. Upturn was seen in sales of food and foodstuff (14.6%), garment and textile (11.1%), home appliances (4.8%), transport vehicle excluding automobiles (4.2%), and educational and cultural products (1.9%).
Strong rise was seen in revenue from retail sales of goods in many localities, led by Bac Ninh with 19.6%, Binh Dinh 14.8%, Binh Duong 13.8%, Thanh Hoa 12.1%, and Hai Phong 10.6%.
Meanwhile, revenue from accommodation and food services in the first five months was estimated at VND268.3 trillion, up 22.1% over the same period last year, and that from other services reached about VND253.6 trillion.
Vice Director of Department of Planning and Finance under the Ministry of Industry and Trade Nguyen Thuy Hien held that despite the increase, the consuming power of the 100-million-strong market has yet to be fully exploited.
This is one of the reasons why the ministry proposed a reduction of value added tax on a number of goods groups to catalyse consumption, she said, expressing her hope that the cut will help promote goods production, job generation and State budget increase, thus contributing to completing the socio-economic development targets for this year.
Alongside, the ministry will also focus on implementing programs to promote domestic trade, especially through digital platform and e-commerce, and support local firms to build trademarks, she said.