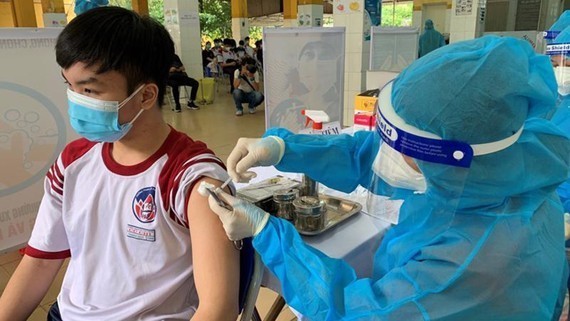 New Covid booster still effective against Omicron variants, said Chief Representative of the World Health Organisation (WHO) in Vietnam Dr. Angela Pratt
Regarding the assessment of the XBB sub-variant of Omicron, she also recommended strengthening the prevention of the Covid-19 epidemic in Vietnam.
The WHO representative in Vietnam stated that there have been a number of sub-variants, including the XBB variant which is a recombinant of the omicron BA.2.10.1 and BA.2.75 subvariants. Although studies are underway to better understand the XBB variant's ability to avoid immunity, that is, the new variant is capable of evading antibodies from existing Covid vaccines, but to date there is no evidence of variation in disease severity caused by the XBB variant.
Current diagnostic and protective measures remain in place, including WHO-approved Covid-19 vaccines.
Presently, the WHO still recommends the same precautions taken for the XBB variant as for other minor variants of Omicron and Covid-19 in general.