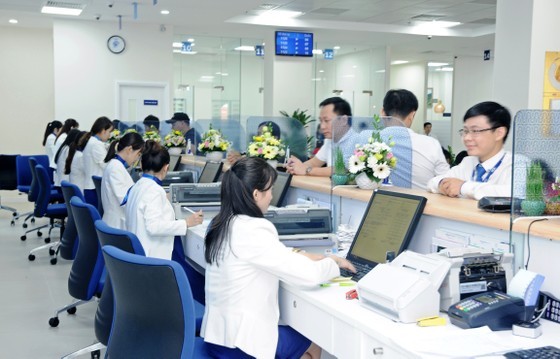 ACB announced its plans to expand its preferential lending rate package from VND20 trillion to VND30 trillion.

On May 26, ACB announced its plans to expand its preferential lending rate package. The scale will be increased from VND20 trillion to VND30 trillion, benefiting both corporate and individual customers. The maximum discount on loan interest rates will be 3 percent compared to the standard interest rate schedule.
This is viewed as a positive response from ACB among commercial banks to support the economic recovery after the interest rate reduction by the SBV. Earlier, at the end of February 2023, the bank launched a preferential loan package worth VND20 trillion. Specifically, for Ho Chi Minh City, ACB allocated an additional VND2 trillion for the Bank-Business Connection program, of which 80 percent has already been disbursed.
"Having received the credit limit allocation at the beginning of the year, we have proactively organized funding sources to implement preferential loan packages, supporting our customers in their business plans. By expanding the scale this time, ACB aims to alleviate more financial pressure for customers in a challenging market. ACB continues to maintain a policy of reducing interest rates by 0.5 percent to 2 percent for existing customers whose loans reach the interest rate adjustment period. The specific reduction depends on the extent of their payment transactions, both domestically and internationally, with ACB," said Mr. Tu Tien Phat, CEO of ACB,
Vietcombank is also undergoing the second phase of interest rate reduction, effective from May 1 to July 31. This initiative is expected to lower interest rates for around 110,000 customers, with a total outstanding debt of VND700 quadrillion.
A representative from Vietcombank stated that as deposit interest rates are uniformly reduced, it is natural for lending rates to decrease accordingly. Vietcombank has been closely monitoring the situation and would promptly implement the interest rate reduction phase to ensure that it meets the demand of the economy and the people while providing stronger support for overall development.
Mr. Pham Nhu Anh, CEO of MB Bank, also said that given the current weak capital absorption in the market and the economic instability, reducing the benchmark interest rate will play a crucial role in supporting both customers and banks in the coming period. MB Bank has allocated VND120 quadrillion for low-interest credit packages to cater to customer needs and provide assistance during these challenging times.
According to Mr. Anh, MB Bank has recently reduced interest rates by an amount of up to VND500 billion for disadvantaged customer groups, prioritizing the requirements set by the Government and the SBV. In addition to the ongoing credit packages, MB Bank will introduce new policies to further support customers in the near future.