The Indian-based Coffee Co.Ltd September 3 started the construction of the Asia's largest instant coffee processing factory in the Central Highlands province of Dak Lak.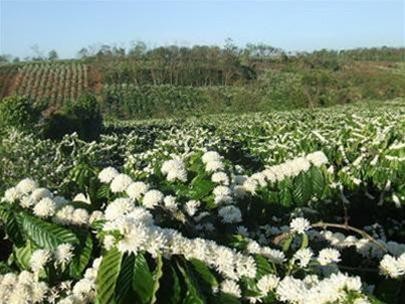 A coffee farm in Dak lak Province
Covering an area of 24 hectares, the US$18 project will have an output of 10,000 tons of products per year.
Its annual turnover from domestic consumption and export is expected to reach US$27 million and the figure is expected to increase to $40.5 million by 2014.
The factory is also scheduled to complete in July, 2011 and to create 1,200 jobs.
As of now, with over 180,000 hectares of coffee, the province's average annual coffee output is estimated at 430,000 tons of unprocessed coffee, and over 1,000 tons of instant coffee.
Thanks to the application of intensive farming methods, coffee productivity in Dak Lak has also sharply increased.